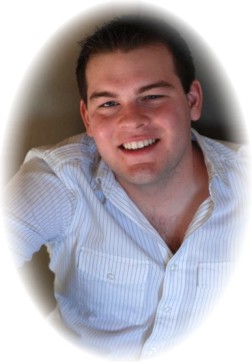 Championship Quartet(s)
Other Awards:
International College Champion 2009 The Vagrants
International College Champion 2013 The Newfangled Four


Joey started singing in the seventh grade taking private voice lessons. At Edison High School in Huntington Beach, he sang in chamber choir, jazz choir, show choir, and the madrigal ensemble. He was put into his first quartet, Short and Sweet, in his freshman year in high school and since then he has never stopped singing barbershop music. He sang tenor in a high school quartet, Barberque Sauce, which placed second in both the Far Western District high school competition and the SoCal Novice Contest.

Joey is a dual member of The Westminster Chorus and the Masters of Harmony where he has earned several chorus Gold Medals. He says, "I decided, if I were a member of both choruses, it would only help to make me a better barbershopper in the end, and the resources that have been provided to me have proved to be very valuable."

Joey has two International Collegiate Championships. One with The Vagrants in 2011 and the other with District Champs The Newfangled Four , both with Joey singing tenor.

Currently, Joey is a student at Cal State Long Beach studying computer engineering and is working at the Macaroni Grill in Long Beach. He also has volunteered for a year as a radio disc jockey and talk show host at KBeach (Internet radio station) at CSULB on a show called "Human Dignity for Sale." He lists his interests and hobbies as "backpacking, camping, computer stuff, going to the beach, being in a fraternity, tap dancing, anything that has to do with zombies, movies and TV shows about gladiators (not American gladiators though), hanging out with my friends, going to dance clubs (occasionally), eating pepperoni pizzas, and reading Stephen King novels." It's a wonder he has time to sleep at night. To top this all off, Joey is also an Eagle Scout.