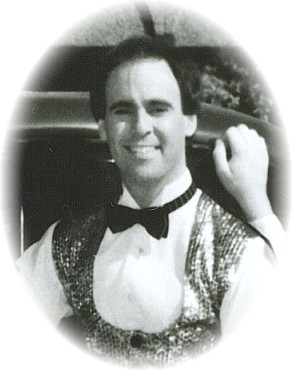 Championship Quartet(s)
Other Awards:
1968 Illinois District Champions - Grandma's Boys
1979 International Quartet Champions - Grandma's Boys
1985 International Quartet Champions - The New Tradition
Memeber Masters of Harmony - 3 time International Champion
Society Honorary Member Committee
2 time show chaiman for the AIC
Board Member - Barbershop Harmony Society

John Miller was named Chief Marketing Officer for the NBC Universal Television Group in May 2004; previously he served as President of the NBC Agency since 1999. Miller oversees all marketing initiatives and cross-promotional opportunities for Universal Media Studios, NBC Universal Television Distribution, NBC Entertainment, NBC News, NBC Sports, Telemundo, Bravo, USA Network, Syfy, Oxygen, Chiller, Sleuth, Universal HD, Mun2, MSNBC, CNBC and The Weather Channel. Further, he chairs a marketing council for the full company, NBC Universal, overseeing all cross company promotional activities.

Miller reports to Jeff Gaspin, Chairman, NBC Universal Television Entertainment.

An Emmy winner and PROMAX Hall of Fame member, Miller was the longtime head of advertising and promotion for NBC and co-president of The NBC Agency. In that position, he and his longtime partner and co-president, Vince Manze, oversaw the television industry's first full-service advertising agency—an award-winning in-house unit that quickly established itself as one of the country's top creative commercial firms. He previously served as President, Advertising & Promotion, NBC, since June 1999.

Under Miller's direction, the NBC Agency built on the NBC Advertising & Promotion Department's long tradition of being a television industry leader and trendsetter with innovative marketing, promotion and branding concepts, and campaigns. For the past several seasons, NBC has been the most successful network in terms of building viewer awareness and interest in its new programs. Miller has also overseen the creation of successful franchise campaigns, such as the now ubiquitous "Must See TV," and helped to develop and strengthen the network's brand identity.

Miller has been honored by his peers on many occasions. In 1991, he was inducted into the PROMAX Hall of Fame, the international association of electronic media marketing professionals that also named Miller and Manze the Marketing Team of the Year in 1995. They also honored Miller as the Promotion Executive of the Year in 1996. In 1999, Miller, Manze and their NBC colleagues received a Primetime Emmy for Outstanding Commercial for an advertisement promoting the Internet portal service Snap.com. The spot also received the World's Best Commercial award from the IBA. Just recently, Miller was also honored with a Campaigns of Distinction award by the Promax&BDA organization in 2006 and 2007.

In addition, Miller has been named four times as Entertainment Marketer of the Year.


Miller joined NBC in August 1982 as Vice President, Affiliate Promotion Services, West Coast. He was promoted to Vice President, Advertising and Promotion, NBC Entertainment, in September 1984; Vice President, Advertising & Promotion, in August 1986; Senior Vice President, NBC Entertainment, in March 1989; Executive Vice President, Marketing, NBC-TV, in January 1990; Executive Vice President, Advertising & Promotion and Daytime & Children's Programs, NBC Entertainment, in July 1991; and Executive Vice President, Advertising & Promotion and Event Programming, in May 1993.

Miller began his career in freelance productions in 1972. A year later, he joined WMAQ-TV, the NBC television station in Chicago, and became promotion manager at WBBM-TV in Chicago in 1978. In March 1980, he was named Director, Affiliate Promotion Services, CBS-TV, West Coast, and moved to New York in July 1981 to become Director, Advertising and Promotion, CBS News.

A native of Chicago, Miller graduated magna cum laude from Syracuse University. He and his wife, Sharon, have four sons.