Flightline Wins 2017 International Youth Contest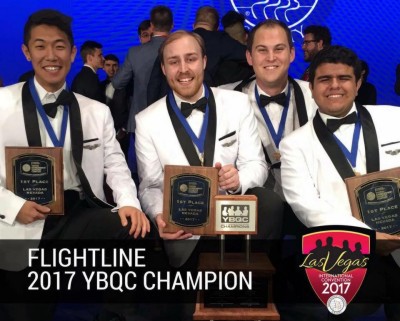 Congratulations guys!
---
Don't Tell Mom Wins 2016 FWD District!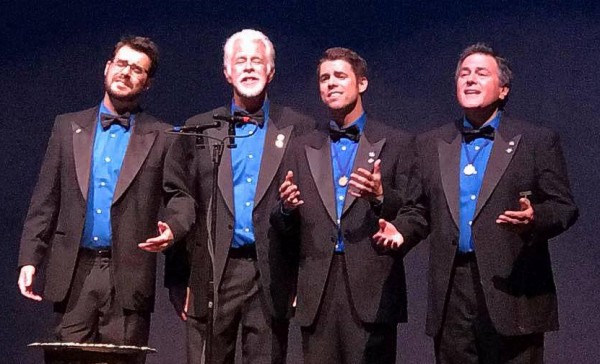 Congratulations to our NEW Far Western District Quartet Champions Don't Tell Mom
(Left to right)
Bari: Jordan Haedtler
Bass: David Haedtler
Lead: Patrick Haedtler
Tenor: Rob Menaker

They won the championship in Riverside CA. on October 15th 2016.
We welcome three guys as new members into the AFWDC family.
Rob won District with Nightlife back in 1991 and Masterpiece in 2008.
Way to go guys!
---
2014 Scorpionaires
This chorus made up of AFWDC members, sings during the tabulation of scores at the end of the
FWD chorus contest. These grown men go back stage and rehearse for 10 minutes, and then come
out and present the two weirdest and craziest songs of the contest.