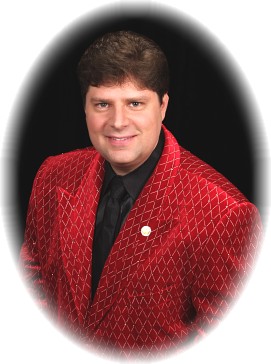 Championship Quartet(s)
Other Awards:
2002 Buckeye Invitational Champion
2006 Harmony Sweepstakes National Champion
2008 Pan Pacific Quartet Champion
A Barbershopper for 20 years, Gregg was first introduced to the hobby in Jr. High, when a Barbershopper named Greg Lapp was student teaching at his school. Ironically, Gregg and Greg later sang together in Late Night Barbershop and placed in the top 20 at the International contest in 1997 - Gregg actually sang tenor in that LNB foursome, moving over to baritone in 1998. In 1985 Gregg joined his first Barbershop chorus - a new small chorus called the Masters of Harmony. As a charter member, Gregg won the small chorus contest, and later won International Gold Medals singing Lead in 1996 and Baritone in 2002 and 2005. Gregg also sang at the International chorus contest in 1987 with the San Fernando Valley Valleyaires. While at Cal-State Fullerton (earned a music minor), Gregg formed the Barbershop Bones. This quartet consisting of the trombone section of the CSUF # 1 Jazz Ensemble played and sang barbershop. The Bones were a very popular show quartet in the early 1990's all over the Southwest U.S. Gregg sang with Martin in other notable Far West quartets including On Location and Vocal Union.

Gregg is married to Anna (a sweet Adeline singer) and lives in Corona, CA. Gregg and Anna's pride and joy is their wonderful son Jason Tyler, born June 14, 2003.

Gregg is the Chief Operating Officer for a healthcare related software company called "Smart - UR" . He is also a licensed Realtor and real estate investor.