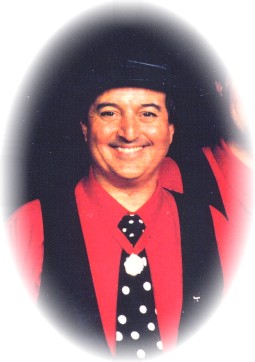 Championship Quartet(s)
1970 Crown City Good Time Music Co.
1984 The New Tradition


Other Awards:
The New Tradition - 1985 International Quartet Champions
1984 International Quartet Finalist

139th Street Quartet - 5th, 3rd, & 2nd
My first quartet was the Crown City Good Time Music Company (CCGTMC) I was the tenor. We won the FWD Quartet Contest in 1970 The quartet went on to place 15, 13, 13, 11 at International. Additionally, I sang with the Dapper Dans of Disneyland for a number of years singing tenor and baritone. I joined The New Tradition (TNT) quartet in Dec 1983 as tenor. TNT won The FWD Quartet Contest in 1984 and went on to place 7th at International in 1984, then winning the International Quartet Contest in 1985. I then joined the 139th Street Quartet as lead in 1988, where we placed 5th, 3rd, and 2nd at International. After the 139th Street I went completely insane and joined the Diamonds a 50's 60's Rock n Roll band. They were famous for a song called "Little Darlin" which was recorded in 1956. The Diamonds travel extensively performing 180 - 190 shows a year in such places as Japan, all of the USA, Canada, and routinely performing on Royal Caribbean Cruise lines at least 8 - 10 times per year. I left the Diamonds in 2001, and found myself search for vocal experiences. I decided to give Jazz a try. I sang Jazz in Seattle for a few years performing in a few night clubs in the area off and on. I joined 2 mixed Jazz vocal groups in Seattle as well "The Seattle Jazz Singers" and "The Blues Street Voices". Both groups performed often in the Seattle area.

Currently I am singing with the 139th St quartet with Jimmy Kline, Pete Neushall, and Doug Anderson. There's no agenda like contest or anything but we still do shows with new songs and new entertaining bits. We get together Mondays, sing for 2 maybe 2 1/2 hous, have a Scotch and go home. Good friends making music that's what it's all about. It's a true brotherhood of the highest degree.