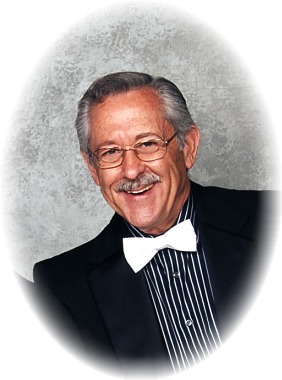 Championship Quartet(s)
1986 Great Western Timbre Company


Other Awards:
2008 Sr. 3rd Place Bronze Medal
2009 Sr. 4th Place Bronze Medal
Roger started singing at an early age and sang "O Holy Night" on the radio at the age of 10. He sang with an award winning a capella chorus while attending Reedley High School in Reedley, CA. He sang in madrigal groups and other choruses during college. Roger started singing Barbershop in Fresno, CA with the Fresno Gold Note Chorus in 1976. He was a quartet singer almost immediately and sang in a quartet called "Full Measure" that competed at divisional and district levels. In 1979, the Great Western Timbre Company (GWTC) was formed and he has sung as the Tenor (the only member still singing the same part) ever since.

After moving to Florida in 1989, he sang with a 20 person mixed ensemble in West Palm Beach, FL called "Vocal Gentry", a group that performed a wide variety of musical styles from Broadway show tunes to vocal jazz to religious music. In 1999, when the director of the group Keith Hopkins moved to Orlando, FL to sing with the Dapper Dans, the Vocal Gentry disbanded and Roger only sang on an occasional basis when the GWTC would get together or he attended a "woodshed weekend" with other groups of barbershoppers.

In 2006 when Dwight (the youngest member of GWTC) turned 55, GWTC decided to have more regular rehearsals (2-3 per year) and attempt to qualify for Senior International competition. Around the same time, Roger started singing with the "Mariners" the Martin/St Lucie Chapter of BHS. At the time there were about 10-12 year 'round members and another 10 "snowbird" members. Since then the chapter has grown and the membership roster currently stands at 50, well over half year 'round members. Roger has been Music and Performance VP for the last several years.

Roger and his wife Paddy live in Stuart, FL where he owns a software consulting business, Anvil Consulting, which provides custom programming, website development, networking and support services for local businesses. Since 2005, Roger has worked as Research and Development coordinator with Unityware, an Arkansas based high-tech company. The company has developed radically different methodology for integrating disparate databases and is currently focused on the health care industry where they are creating community wide integrated medical records for hospitals, clinics and state wide organizations.