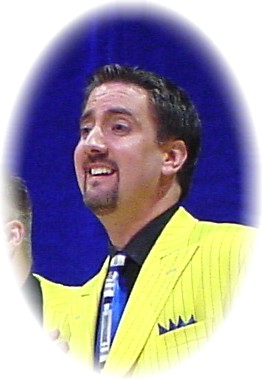 Championship Quartet(s)
Other Awards:
2004 International Champion - Gotcha!
Sings Tenor, and beginning at age 12 has been singing for over 25 years. He was voted Most Outstanding Vocalist during his senior year at West Covina High School and was honored with a Bank of America achievement award. Garry has been in many quartets over the years to name a few, Power Source, Phonics, and Hometown Favorites. He is a charter member of the Masters of Harmony, has served on the visual auditions committee, and has collected all six International Championship Chorus Gold Medals since their inception.

Garry lives in Indianapolis, Indiana with his beautiful wife Ashley and works as a Senior Loan Officer. In his free time, yeah right, Garry is active coaching both choruses and quartets all over the country.