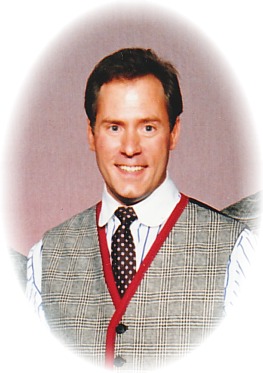 Championship Quartet(s)
Other Awards:
Dr. John Lee Whitener began his professional musical career as a percussionist and singer while still in high school in Anchorage, Alaska. He studied percussion performance and voice at the University of Washington in Seattle, receiving both a Bachelor of Arts degree in Music and a Bachelor of Music degree in Music Education. Whitener performed and toured widely in the Pacific Northwest and Alaska singing with a professional men's vocal quartet and playing drums with a jazz sextet. His music teaching career spans over 25 years in both instrumental and vocal music, with experience in the elementary classroom, middle and high school levels, as well as an instructor in the community college and University settings.

Dr. Whitener came to Southern California in 1985, studying composition with Dr. Morten Lauridsen and pursuing a Masters degree in Music Education at the University of Southern California. In 1987 he began working as an orchestrator and film composer in Hollywood, having scored several short movies and two full-length feature films. Whitener received his Masters degree from USC in 1995. In 2007 he completed his Doctoral studies, focusing on music education, composition, music history and conducting. While a doctoral student he continued his composition studies with award-winning composer Morten Lauridsen, and most recently has studied composition with the celebrated former composer-in-residence of the Pacific Coast Symphony and famous wind band composer, Dr. Frank Ticheli. In 2009 Dr. Whitener completed a Masters of Education degree in Educational Psychology from the USC Rossier School of Education.

In spring of 2010 Whitener was awarded the prestigious Bravo! Award given by the Los Angeles Music Center for excellence in Music Education. In 2004 the California Music Educators Association (CMEA), Southern California division, named him Outstanding Music Educator of the Year. He currently serves as a Vice president on the CMEA-Southern Section executive board. Recently he received a PTA Honorary Service Award for his work in the Burbank schools, and the Southern California Division League of Middle Schools honored Whitener with a nomination for the Middle School Teacher of the Year.

In the spring of 2006 Dr. Whitener was named the Director of the innovative Master of Arts in Teaching (MAT) Music program at the USC Thornton School of Music, where he is responsible for the preparation and training of all public school pre-service music teachers enrolled at USC. In the spring of 2007 Whitener was reappointed to this position, and became a full-time Assistant Professor of Clinical Music Education in the Thornton Music Education department. While living and working in Burbank, California, Dr. Whitener continues to teach, compose and conduct local honor groups. In addition to his work at USC, he teaches an award-winning instrumental music program part time in the local Burbank public school system.