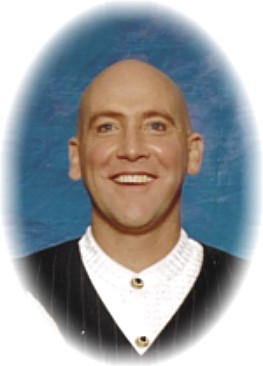 Championship Quartet(s)
Other Awards:
2009 St. Charles Chapter Barbershopper of the Year
Scott Wilson has been a member of the Barbershop Harmony Society for over 20 years, and has sung bass in some award winning quartets including, 'DA-Four' (1992 FWD Novice Champ), and ' GOTCHA! ' (Original bass, 1996 FWD Champ). He started singing as a member of the 'Bay Area Metro' Chorus. Scott then moved to Los Angeles and began singing with the 'Masters of Harmony,' where he went on to become front row captain, then bass section leader. Scott is a 'Judge Candidate' in the presentation category, and is the resident percussionist for the 'Ambassadors of Harmony'.
Before he got a "real job," he was a member of the musicians union, where he specialized in 'Big Bands' and musical theater. Scott now works for Patriot Medical as a Regional Sales Manager. Other activities Scott enjoys are handball, hiking, superbike racing, and being the 'favorite uncle' to five native Californians.

Starting with the 'bologna pad' in the third grade, Scott has been a drummer "forever"! He was part of the International Champion 'Blue Devils' Drum & Bugle Corps in Northern California, and graduated from the Armed Forces School of Music in Virginia. Scott went on to write, arrange, instruct, and play with the United States Marine Corps Drum & Bugle Corps in 29 Palms, California.