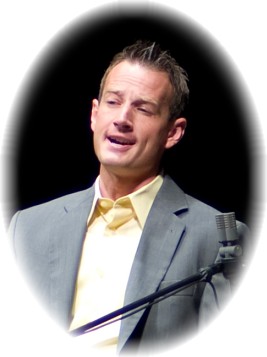 Championship Quartet(s)
Other Awards:
2008 International Champion - OC Times
Originally from Rescue, California, Shawn resides in south Corona, CA. He began singing barbershop shortly after seeing a bumper sticker that read "Want to sing barbershop? Call 1-800-876-SING". The rest is history. Shawn earned his bachelor's degree in Music Education from Vanguard University, and currently owns and operates a Chick-fil-A restaurant in south Corona. Whenever they get the opportunity, Shawn and his lovely Hawaiian wife Lani enjoy vacations to Oahu, HI.


Shawn is a 1999, 2005, and 2008 International Chorus Gold Medalist with the Masters of Harmony, as well as the tenor section leader for the 2007 International Champions, The Westminster Chorus .