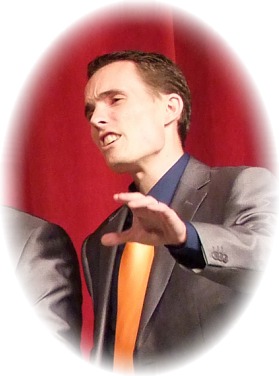 Championship Quartet(s)
Other Awards:
John began his barbershopping career at the age of 15 when a friend invited him to a rehearsal of his high school's barbershop chorus. He then joined his high school barbershop quartet, "No Refunds", and has since gone on to participate in many quartets and choruses from Southern California. In July of 2007, The Westminster Chorus (of whom he is a proud member) captured the Gold Medal at the BHS International Chorus Contest in Denver, Colorado. The following year, he was proud to again win a chorus gold medal in Nashville, Tennessee with the now 7-time champion The Masters Of Harmony .

While earning his BA in Music Theory and Composition at Pepperdine, John participated in various a cappella ensembles, as well as the concert choir. He enjoys arranging for all types of musical groups, and is a staff arranger for an annual musical competition still hosted at Pepperdine called "Songfest".

John and his wife, Crystal, reside in Orange, CA, and he works as a library curator for the University of Southern California.