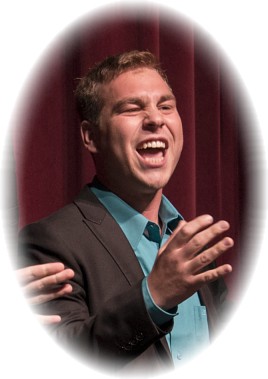 Championship Quartet(s)
Other Awards:
Bass of International College Champion 2013 The Newfangled Four
Bass of 2013 Far Western District Champion The Newfangled Four
Jake Tickner's first experience of harmony came in high school, when he began singing in the school choir under the direction of Susan Stuart. In the beginning of his sophomore year, Jake became the Bass in the school's barbershop quartet. Thus began his love and passion for a cappella singing. Now a graduate of California State University, Long Beach, he sang with the chamber choir, the award-winning vocal jazz group "Pacific Standard Time", and has been the co-section leader of the bass section in The Westminster Chorus , a world-renowned barbershop chorus based out of southern California. As for barbershop chorus singing, he has sung with the Masters of Harmony (won with the group in 2011), as well as The Westminster Chorus . In the Fall of 2012, he teamed up with Ryan Wisniewski, Joey Buss, and Jackson Niebrugge to form The Newfangled Four . Through many hours of personal and group rehearsal, The Newfangled Four went on to win the 2013 International Collegiate Quartet Contest, a great day that still remains vivid in his memory. The quartet then won the FWD contest in the fall of 2013. He loves singing with three of his best friends and looks forward to more inspiring-fun-time adventures with them.
Jake currently lives in Long Beach, CA. He enjoys a good movie, harmonizing on a daily basis, and every now and then, a nice trip to the In N' Out near his apartment.