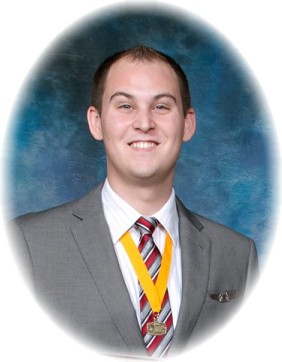 Championship Quartet(s)
2015 Flightline
2022 The Summertimers Harmony Band


Other Awards:
2015 International 5th Place Collegiate Quartet
2014 International 4th Place Collegiate Quartet
In addition to singing with Flightline Kyle also sings with The Masters Of Harmony and The Westminster Chorus . Kyle has a long list of singing achievements in high school, from section leader to best male vocalist, and a 5 by 5 on the Advanced Placement test in Music Theory.

He is the first in his family to try barbershopping. Kyle has been in more than 20 musicals, from first grade on, and has been Tevye, Harold Hill, the Cat in the Hat and the man-eating plant in Little Shop of Horrors. Such versatility! He keeps his theater interests sharp by a four-year romance with a San Diego actress. Kyle lists his outside interests as model trains, Disneyland, and the ukulele.