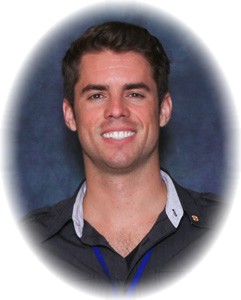 Championship Quartet(s)
Other Awards:
2013 International Champions - Masterpiece
January 2002 --- By Larry Perkins

Not many 19-year-old men can claim to have had the experience of performing in front of screaming crowds, but new baritone Patrick Haedtler can. It wasn't with the San Jose Chapter (Garden City Chorus), where he is still a member, but as part of the drum line of the Santa Clara Vanguard Drum and Bugle Corps, six-time world champions of Drum Corps International. He has toured with the group for the last four summers, competing in contests across the country. Playing snare drum in the Vanguard drum line is one of the hardest things Patrick has done in his life, as he puts it. Wearing 35 pounds of percussion equipment in Texas during the middle of the summer while performing an insane drill pattern and marching 200+ beats per minute is no walk in the park. And doing it for 14 hours a day all summer can make people question your sanity.

The Vanguard, well known for their integrity and class, both towards the public and their competitors, share a work ethic and willingness to work harder than anyone else when it would be much easier to give up and settle for less. These shared traits are things that attracted Patrick to both the Vanguard and the Masters of Harmony.

Patrick was born in Mountain View, California, and grew up there. He graduated from Mountain View High School, and then went to San Jose State University for a year before transferring to Cal Poly Pomona in the fall of 2001, where he is majoring in mechanical engineering. He was introduced to barbershop by his father, David, and joined the San Jose Chapter in 1994. When not going to school, singing with the MOH or performing with the Vanguard, Patrick enjoys building remote-controlled cars - not your everyday Radio Shack model, but remote-controlled cars that can do 45 miles per hour.