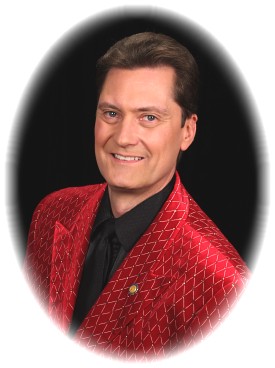 Championship Quartet(s)
Other Awards:
2002 Buckeye Invitational Champion
2006 Harmony Sweepstakes National Champion
2008 Pan Pacific Quartet Champion
Martin Fredstrom sings bass and has been a musician for over 25 years. Martin began as a soloist at the age of 8 in his local church. Although a native Californian, he spent much of his youth in Arizona and played guitar, organ and drums for various civic and church groups. After "discovering" barbershop in 1984, he has been continually active in a cappella music of all kinds and won the Arizona/Southern Nevada Novice Quartet championship in 1989 with Seems Like Old Times. Over the years he has been a performing member of the Scottsdale Copperstatesmen and the International Champion Phoenix Phoenicians.

In 1990 Martin returned to California and joined the 6-time International Champion Masters of Harmony chorus. Over the years Martin has stayed busy quarteting in Doo-Wop and Barbershop quartets such as the Quadraphonics, Vocal Union, Center Court, The City Boys, and The Debonaires. Martin has also been the Musical Director for the San Gabriel, Long Beach and Inland Empire Choruses and is a member of the Far Western District Chorus Directors Guild.

Martin is married to his lovely wife Tresa and they live in Tustin Ranch.