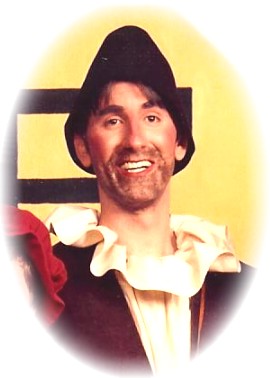 Championship Quartet(s)
Other Awards:
Rik has been in the Society for over 34 years spending the first 18 years in the Far Western District. While there he directed both the Long Beach and Whittier chapters.

Rik has sung in numerous quartets, most notably, singing bass in the 1988-89 Far Western District champion "Musician's Choice". The quartet competed at 3 international competitions and was a very popular show quartet before they all moved to different parts of the country. With their famous Robin Hood package, they performed on over 50 shows around the United States during their 5+ years together.

In 2010 Rik will have 15 years as a certified Singing category judge. In addition, Rik is an active coach and has been an instructor at Harmony College and many Area, District HEP & Top Gun schools. One of his Barbershop highlights was singing with his son Neal and his father Bill Johnson on stage for the Grandfather/father/son chorus at the international in Kansas City in 2000.

Rik has been married for 27 years to his wife, Karen and has two children: Lauren and Neal. Professionally, he works for IBM as a Chief Engineer and Senior I/T Architect.