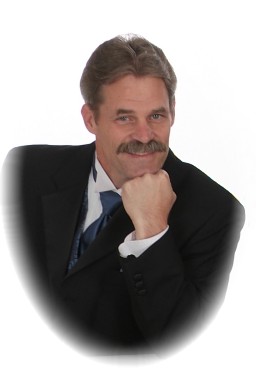 Championship Quartet(s)
1987 Kidder & Sons, Inc.
2007 VocalEase
2011 Artistic License


Other Awards:
2007 Standing "O" Award - Vocal Ease
Todd joined the Vacaville Chapter of the Society in 1971 after having sung barbershop-style music for about 8 years with his father and brothers. He served as an assistant director for the Vacaville Chapter for several years.

Todd's first quartet, Kidder & Sons, Incorporated was formed in 1969 and took home the FWD championship in 1987. He first sang with Rich Brunner and others in 'Rad Dads', and joined Rich Brunner again in ' Freestyle '. He is a veteran of the International stage, finishing with 11th in International Competition in 2002 with Freestyle .

In VocalEase , Todd is pleased to once again share the stage with 'little brother Scott', a goal they have for many years.

Todd and wife Diane live in Vacaville, California and have five grown children, Emily, Jennie, Bryan, Brandy and Jennifer, who married Christopher Bell, and have added three grandchildren to the clan, Christine, Matthew and Nicholas. He has been a law enforcement officer for twenty years and is currently a Sergeant with the Contra Costa County Sheriff's Department.