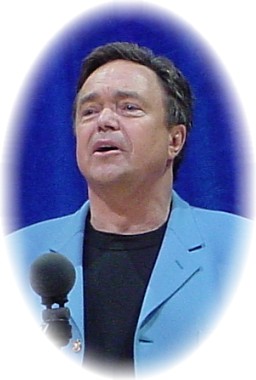 Championship Quartet(s)
1970 Crown City Good Time Music Co.
1976 The 139th Street Quartet


Other Awards:
Medalist '77,'79,'87,'89,'90,'91,'92,'03
2004 International Champion - Gotcha!
Sings Bass, and has been quartetting since the age of 12. He is a two-time Far Western District quartet champion - Crown City Good Time Music Company (1970), and 139th Street Quartet (1976).

Winning a gold medal with Gotcha! is the culmination of a record setting 30 international quartet contest appearances, including 21 top ten finishes and 9 different medals. His various quartet travels have taken him to every state in USA, all Canadian provinces, and tours thought England, Germany, Russia and New Zealand.

Jim has appeared in quartets on several television programs, including Cheers, Night Court, Nurses, Time of Your Life, and Neil Diamond's Christmas Special. Thanks to Neil Diamond he can be found singing on two platinum award winning recordings.

He is the proud father of two children, Talia and Jason. He lives in Palos Verdes CA. with his fiance' Marlene, and continues a long running dental practice in Manhattan Beach. Ca.