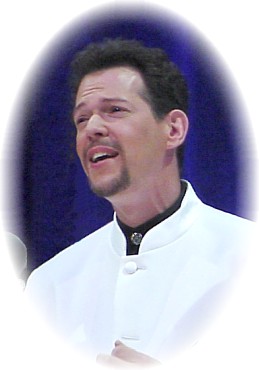 Championship Quartet(s)
Other Awards:
FWD Senior Quartet Champion quartet Over The Line in 2019
"He`s going to be a singer!" said the moyel when Robert was eight days old. It took about eight more years, but the moyel was right, and Robert`s been singing ever since. As a child and teenager, Robert studied voice and acting and performed in television commercials and musical theater productions in New York and New England. His introduction to barbershop music was at college, where he sang lead with MIT`s Logarhythms . Past quartet credits include On The Sunny Side, Ringleader (1999 NorCal West novice champs), Bayside Blend, and Out Of The Box (2002 NorCal West champions). Robert competed at the 2010 Bay Area Harmony Sweepstakes in the five-part mixed jazz ensemble Vocalicious and was the lead of FWD Senior Quartet Champion quartet Over The Line in 2019

Robert was the assistant director of the Palo Alto-Mountain View chapter of BHS, and has been a presentation judge at novice quartet contests and a quartet coach at Harmony Camp, Harmony College West, and the Sacramento Area Quartet Workshops. He runs his own insurance agency and lives in Shingle Springs with wife Nancy and their twins. Robert`s favorite performances were 1) playing Tony in West Side Story with the Sunnyvale Community Players; 2) singing the national anthem with `Q` at an Oakland A`s game ("There were thirty thousand fans in the stands that day and they were all on their feet!"); and 3) proposing to Nancy in a Valentine`s Day quartet.